Implementation Countries
Australia
Device Technologies implements SAP Customer Experience
Image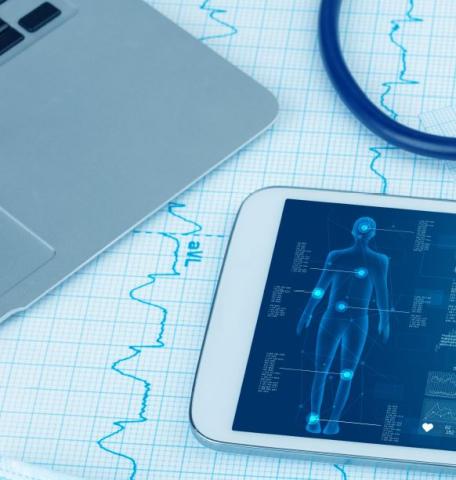 Project Description
Device Technologies needed a digital platform to automate key sales processes and help control its rapid growth. They engaged DXC to implement SAP Commerce Cloud in a bid to move from a product-focused mindset to one that put the customer front and centre. In a three phase project, Device Technologies began by piloting an internal-facing surgery booking portal.
Challenges
Inefficient, manual processes were causing excessive below-the-line costs, data entry errors and poor monitoring and risk mitigation
Automation of key sales processes, streamlined booking procedures and control over rapid growth
Ensure surgeons and hospitals are delivered what they need when they need it to achieve the best patient outcomes possible
Objectives
The primary aim was to streamline booking procedures, which in turn, would lead to productivity gains. Device Technologies wanted to support the orthopaedics business and help it achieve the their growth targets in an incredibly competitive environment. 
Customer Benefits
Improved booking efficiency by 40%, forecast to increase to 50%
95% reduction in booking errors over the first four months of operation
Removal of thousands of duplicate bookings from the system
Redirected the focus of staff onto patients, leading to improved customer services
Why SAP
"I definitely would recommend SAP Commerce Cloud. It is not just a technology investment, but an investment in your business. Take a critical look at your data and where you're at with your people, capabilities and processes. Be prepared to optimise all three of those as you continue to move along your journey." - Michelle Stewart, General Manager, Marketing and Digital, Device Technologies
Customer Testimony
"For us delivering excellence means getting product to our customers when they expect it. In health, there can't be any surprises. We started with a pilot of the staff store and have now moved to an entire e-commerce platform. Partnering with DXC and SAP has allowed us to live up to our promise." - Sami Sloane, Senior Experience and Strategic Design Manager, Device Technologies
Read the full case study here: https://dxc.com/content/dam/dxc/projects/dxc-com/au/Insights/customer-stories/pdfs/dxc-au-cs-device-technologies.pdf
Customer data
Since 1992, Device Technologies has been dedicated to improving patients lives through leading edge technology and services.
Successfully supplying hospitals and healthcare professionals with the finest medical solutions for their patients, Device Technologies continues to grow, with over 200 trusted brands and 850 highly skilled staff Australia and New Zealand-wide.
Leading the way in the medical technology field, Device Technologies provides the highest calibre of medical supplies – with innovation and client care at the core of its values. All products distributed by Device Technologies are compliant with quality regulatory requirements, with in-servicing and ongoing support provided as part of the trusted partnership between Device Technologies staff and healthcare professionals.
Partner data