Implementation Countries
Singapore
Automated workflows and instant data accelerates financial services delivery
Image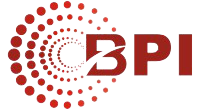 Project Description
BPI Financial Group Limited is a boutique financial services firm specialising in global clearing, Chinese commodity derivatives markets, inter-dealer brokerage and trade facilitation. They help institutional investors in Asia, Australia and the Middle East manage their price risk and trade on global markets. As business complexity increases, repetitive manual work prevents them from applying their talents in more productive ways. Therefore, BPI needed an integrated set of tools to effectively manage and automate all of the accounting and financial processes.
Challenges
With the speed and complexity of business increasing, they needed

a set of integrated digital tools to automate, track and streamline accounting and financial operations

Manual processes and duplicate data entry made reporting complex and delayed

Foreign currency calculations were not automated which slowed transactions

Lack of remote access limited productivity when out of the office
Customer Benefits
Seamless accounting and financial management workflow system helps improve productivity, lower costs and provide faster service

Foreign currency revaluation for transactions completed directly in the relevant currency makes it easy to manage the international business and helps create an accurate balance sheet

An excellent tool to automate repeatable work and save time with features such as 'copy and paste' functionality used in general ledger accounting

Interactive drill-downs and 'drag and relate' tools enable the team to quickly access the relevant data and answers they need on demand

Intuitive reporting dashboards and analysis of financial data for informed decisions
Why SAP
SAP Business One

offered full finance management including accounts payable, accounts receivable, general ledger and workflow management, in a platform that was fast to implement and within budget

"The proactive Axxis team identified our priorities and implemented SAP Business One to meet our needs at a competitive price with fast and consistent support." Coco Chan, Finance Manager
Customer data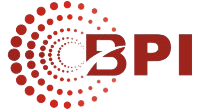 Name
BPI Financial Group Limited
Country
Singapore
Sector
Professional Services
BPI Financial Group Limited is a financial services firm that provides a broad spectrum of services such as global clearing, access to Chinese commodity derivatives markets, inter-dealer brokerage and trade facilitation. BPI is helping institutional clients all around Asia to manage their price risk, access the global market, hedge funds and form liquidity.
Partner data