Implementation Countries
Germany
Aug. Winkhaus GmbH & Co. KG: Open for E-Services
Image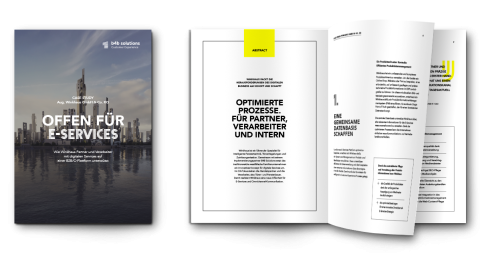 Project Description
In product development, Winkhaus is always at the cutting edge of technology. Time and time again, the company sets new standards in intelligent window technology, door locking systems and access management. This is particularly valued by
retail partners and processors, i.e., the companies in the window and door manufacturing industry.  With them in mind, Winkhaus was looking for new e-service solutions that would provide partners and processors with real competitive advantages.These advantages can be found in more and better structured information and interaction
possibilities, including self-service, in order to reduce costs. 
Winkhaus itself was looking to optimise costs through streamlined and accelerated internal processes, as well as to tie its partners and processors more closely to the company. This meant that Winkhaus had to build a solution for its e-service that would fit its role as an innovator and pioneer. The goal was to design a customer journey for its partners that would support them from the search for information all the way to their e-commerce activities.
With the introduction of tools for product data and media management, Winkhaus has created the basis for an innovative e-services platform. It offers precise and up-to-date information for all parties involved in the multi-level and international sales process. The platform covers all important online channels and supports retail partners in their e-commerce efforts. By offering self-service for retail partners, functional shopping cart solutions for processors and integrated quotation creation processes for trade partners, Winkhaus hits all the right buttons for a top-class customer experience.
Furthermore, the structured, systematically stored and consistently available data and product information are the ideal starting point for further innovation. These include, for example, integration into building information management systems or support for the highly automated creation of product publications.
Challenges
The retail partners and processors of Winkhaus products require clearly presented information, are dependent on rapid service and value a barrier-free consultation experience. This is why Winkhaus is not satisfied with just setting up a relatively basic B2B online shop. The extensive portfolio with complex products and multi-level sales processes requires a different approach. It is necessary to map complex configuration options and solve interface issues in order to offer precise e-services for partners and processors. This challenging type of customer experience and omnichannel communication perfectly reflects the Winkhaus company identity.
"Clean data is the key to successful digital projects", says Winkhaus Head of IT / CIO Dr Dirk Kettrup. "This is a real challenge in the age of mass data." Therefore, the internal data management was reviewed extensively. The underlying processes were upgraded to the latest standards in order to meet the company's high-quality demands.
Objectives
Creating the central database for the cross-channel customer experience. In order to consistently and reliably provide up-to-date content, marketing and product information needed to be optimally structured for the omnichannel approach.
Providing optimal support for partners and processors throughout the information and purchasing process. The seamless support for retailers from Winkhaus had to be realised with the help of intelligent services. A partner platform with an extensive range of services had to support partner management.
Connecting partners and processors with each other and with Winkhaus. Closer integration and interlinking of internal Winkhaus processes with the processes of partners and processors was intended to create synergy effects and reduce costs and efforts for all parties involved.
Customer Benefits
PARTNERS OBTAIN INFORMATION DIRECTLY FROM THE MANUFACTURER
The portal offers a complete and user-friendly overview of the entire product range. Configurators additionally offer quick and easy help in the research process.
OPTIMAL SUPPORT OF THE PURCHASING PROCESS OF PROCESSORS
Processors can arrange their shopping cart with just a few clicks and then send it to the retailer of their choice.
CREATING OFFERS IS NOTICEABLY FASTER
The simplified shopping cart design for the processors and direct transmission to the selected Winkhaus retail partners support the sales processes, both for the partners and for Winkhaus itself.
PARTNERS BENEFIT FROM THE WIDE-RANGING SELF-SERVICE AREA
In the self-service area for retail partners, offers to processors can be configured in a convenient manner and upselling opportunities can be easily identified and utilised.
THE COMPANY'S OWN SALES DEPARTMENT ALSO BENEFITS FROM THE PORTAL
Winkhaus sales staff can also use the self-service portal to create offers and send them to their customers. This speeds up and refines the internal processes.
Why B4B Solutions ?
Together with B4B Solutions, Winkhaus has developed an innovative online portal that perfectly prepares the company for the coming challenges on the market. For this purpose, the company has decided to implement SAP Commerce and to use
the Media Management Add-On developed by B4B Solutions for the management of digital media data.
Customer Testimony
WINKHAUS IS KNOWN FOR ITS EXCELLENT SERVICE. THEREFORE, IT WAS OBVIOUS TO US THAT
WE WANT TO MEET THE HIGHEST STANDARDS IN E-SERVICE AS WELL.
DR. DIRK KETTRUP, HEAD OF IT / CIO
Customer data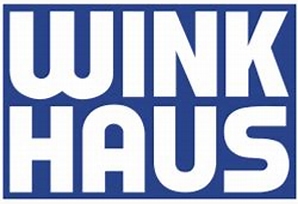 Name
Aug. Winkhaus GmbH & Co. KG
Country
Sector
Manufacturing
Number of employees
501-1000
Winkhaus is a leading, long-established specialist in intelligent window technology, door locking systems and access management. Along with its implementation partner B4B Solutions, the company is realising an innovative concept for digital services. The CX focus lies on retail partners and processors, i.e., door and window manufacturers.
Partner data