Implementation Countries
China, Germany, United States
Project Description
Project highlights
Implementation of SAP ERP ECC 6.0 included core functionality in the areas of Finance, Controlling, Project Systems, Human Resources, e-Recruiting, Purchasing, Inventory Management, Production Planning & Execution, Quality Management, Sales, Logistics and Service. Central Integration of SAP with several third party solutions, such as Enterprise Centralized Shipping, Microsoft CRM, Agile and Hyperion.
Answerthink leveraged UVAR partners to assist with legal and statutory requirements, training, and testing while also providing local language support.

 

All-for-One & OSC have been engaged to provide support for the 2 largest European subsidiaries, Denmark and Germany.

The UVARs member for China was successfully engaged to support the China manufacturing facility.
United VARs members assisted with local implementation
Challenges
Key Challenges
Total Cost of Ownership - multiple ERP & legacy systems
Limited scalability
Lack of information visibility & traceability
Growing regulatory environment
Key objectives
Provide systems & tools to close the gap and consolidate multiple legacy systems.
Implement standard processes / procedures across the global organization.
Provide users more integrated business activities.
Support aggressive growth plan
Why SAP
The best integrated solution has been used across our global enterprise
Life Sciences solution with a large installed based.
SAP provides organizations like Analogic capability to implement global standards on a single instance across the business
Customer data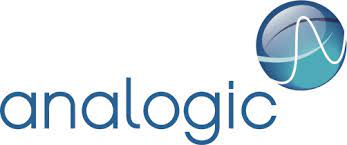 Name
Analogic
Country
United States
Sector
Life Sciences
Number of employees
501-1000
Analogic wanted to implement standard processes and procedures across their global organization with SAP, in order to support their aggressive growth plans. Therefore, Analogic selected Answerthink who had access to United VARs' global network.
Partner data


Name
All For One Group SE