Implementation Countries
Austria
D.A.S. Rechtschutz: How can streamlined sales processes return the focus to building better relationships?
Image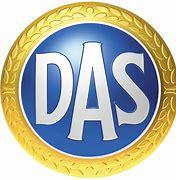 Project Description
Letting account managers, external brokers, and agents focus on what matters most to customers Austrian legal protection specialist
D.A.S. Rechtsschutz AG uses a mix of sales channels to find the best solution for customers, whether private or corporate. In such a sensitive area, responsible and efficient handling of data is key. But an underperforming customer relationship management system meant teams wasted time searching for data and completing basic tasks. D.A.S. Rechtsschutz AG needed a solution that would provide a 360-degree customer view, connect with interfaces such as its online rate calculator, and simplify everyday activities. The right offering would enable a top-notch customer experience while also helping employees with lean processes and increased data quality.
Challenges
Simplify sales processes, such as accessing customer data, to let employees focus on core tasks
Break down data silos among sales teams comprising salaried account managers and external brokers and agents, improve data quality, and support a robust authorization system to foster an employee experience that aids customer service
Objectives
smarter sales aided by smooth integration with inventory management and a centralized interface for master data and authorizations •
Better data thanks to extended duplicate checking and simplified processes 
Simplified target and lead creation by connecting to an Austrian address portal 
More accurate marketing campaign planning with better data and fewer duplicates 
Increased data quality in broker sales with better consolidation and cleansing of records 
Greater support for compliance with the EU's General Data Protection Regulation
Customer Benefits
better employee experience and a reduced workload with intuitive data display
enhanced customer satisfaction with simpler customer relationship management processes and more-frequent contact
Why SAP
SAP® Sales Cloud solution, helping deliver exceptional sales experiences with a 360-degree view of customers and interactions from sales to service • Ability to evolve the solution as the company grows and use SAP Integration Suite to expand the standard software with interfaces, including a "ticket hub" for exchanging customer-related tickets with the inventory management system, for better internal collaboration and customer service
Customer Testimony
"SAP Sales Cloud and the interfaces it enables are helping us improve our day-to-day customer relationship management and grow our company."
Norbert Hofer, Head of Technical Sales Support, D.A.S. Rechtsschutz AG
Customer data
D.A.S. has been operating in Austria since 1956, specializing in legal protection solutions for private individuals and companies. As an independent legal services provider, it offers comprehensive insurance coverage, professional support from highly qualified legal staff, and legal services such as D.A.S. Direkthilfe® and D.A.S. Rechtsberatung.
Partner data