Implementation Countries
China
Project Description
FUCHS's project of SAP Customer Experience started in January 2020 and was officially launched in August 2020. The entire project took 9 months to complete.
The scope of functions includes customer management, product management, competitor management, lead management, visit management, business opportunities, orders, and reports, as well as a part of development, such as interface, field enhancement, Mashup (transmitting product parameters to third-party systems and getting product information).
Challenges
• Conflict between fast growing business and lagging customer and team management.
• Lack of efficient interconnection between front-end customer relationship management, sales and mid-end ERP.
• Sales party has insufficient insight into customer. The conversion rate of business opportunities needs to be improved.
• The extensive management of sales team lacks real-time control and efficient coordination, which affects the achievement of business performance.
• Other details like improving customer satisfaction need to be refined with quick response.
Objectives
With the help of SAP Customer Experience®, to build a unified management platform for marketing service, which continues to serve for FUCHS global lubricant distribution, reshape consumption experience and improve customer satisfaction.
Customer Benefits
• Upgrade management to promote performance: Connect information and data between CRM, ERP and MASHUP. Improve customer management and team management. Reshape customer consumption experience and promote sales growth with better sales experience.
• Comprehensive insight into customer service: Customer management makes sales person learn all-round customer information, formulate effective sales strategies according to customer actual situation, improve business performance and win customer's favor with personalized service.
• Lock the efficient conversion rate of business opportunities: Help sales integrate business opportunity resources and formulate accurate sales strategies based on reality, to improve conversion rate of business opportunities.
• Team collaboration and business efficiency: By using CRM, teams and departments share cloud information to achieve efficient collaboration, which makes managers understand business progress in an all-round way. At the same time, automated processes and plan execution reminder relieve the burden for sales and marketing team of basic tasks like reporting and data sorting. So they can dedicate more energy in sales tracking to improve business efficiency.
• Quick access to product information: By integration with MASHUP, the retrieval of product parameters in ERP and CRM is realized, which is convenient to quickly access the product information.
• Multi-organizational data unification: With adjustment of master data interface and organizational structure, a unified management is realized under the personalized organizational structure.
Why SAP
• FUCHS German headquarter uses SAP and highly recognizes its leadership in global cloud ERP.
• As overseas digital strategic service partner of FUCHS headquarter, SAP provides implementation and provision for FUCHS China to seek excellent local service providers.
Why Acloudear ?
• As a member of United VARs and SAP Platinum partner, Acloudear is one of the most ideal SAP cloud ERP service providers with high customer satisfaction.
• Acloudear has a strong and experienced consultant team, who can provide strong guarantee for project implementation.
Customer data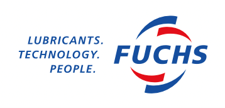 Name
FUCHS LUBRICANTS (China)
Country
China
Sector
Oil and Gas
Number of employees
501-1000
FUCHs LUBRICANTS (CHINA) LTD. is one of the international lubricant companies which was established as early as 1988 by FUCHS PETROLUB SE. FUCHS China is currently the most important lubricants supplier in automotive industry, developing into a large-scale enterprise combined with R&D, production, distribution and service.
Partner data